Twin Mountain Campgrounds
Tent and Cabins
At Twin Mountain Campground we know everyone has unique preferences when it comes to camping, so… We've designed our campground so some of our campsites are conveniently located near the restrooms, while others provide a serene riverside experience. We also offer secluded sites with lush grassy landscapes for those seeking a private retreat. Among our guests' favorites are our campsites located right beside the breathtaking Ammonoosuc River. These sites are so popular that the grass barely has a chance to grow, but what they lack in turf, they make up for with stunning views and easy access to the river's relaxing ambiance.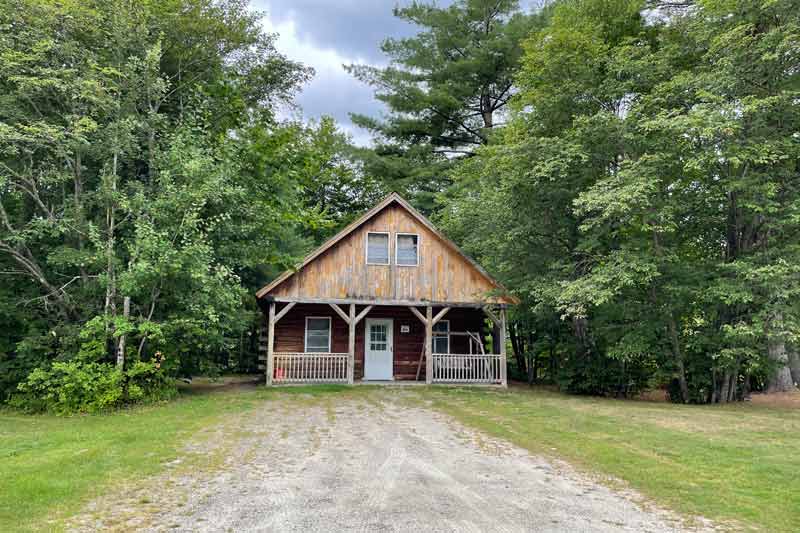 Campground Amenities
Our Campground Store is well-stocked to meet all your needs, from camping essentials to snacks. We understand the importance of cleanliness, especially when you're out in nature. We offer a practical dumping station and hookups for water, electricity, and sewer, ensuring your stay is as comfortable as it is adventurous.
We are a pet-friendly campground, welcoming your four-legged companions, as long as they're leashed. Additionally, we have a children's playground, because we understand that the little ones also need their adventures!
At Twin Mountain Campground, there are abundant options for cooling off on a warm day. Dive into the refreshing Ammonoosuc River for a swim or relax by our swimming pool, the choice is yours. In conclusion, the Twin Mountain Campground is more than just a campground; it is a blend of diverse experiences and amenities. It's a place that's ready to be part of your adventure, your story. We eagerly await your arrival, to welcome you to our little piece of paradise in Twin Mountain.