YaYas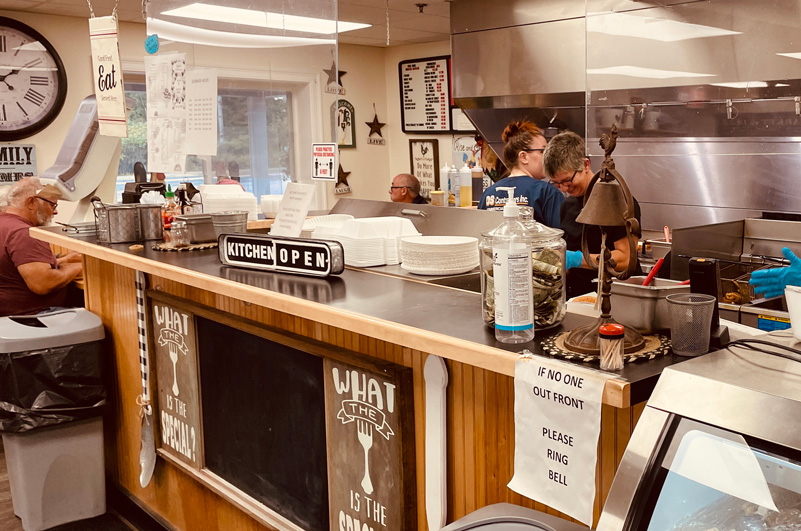 Breakfast to burgers
Open all day
Dine outdoors on the porch or on a table in the picnic area.
Monroe's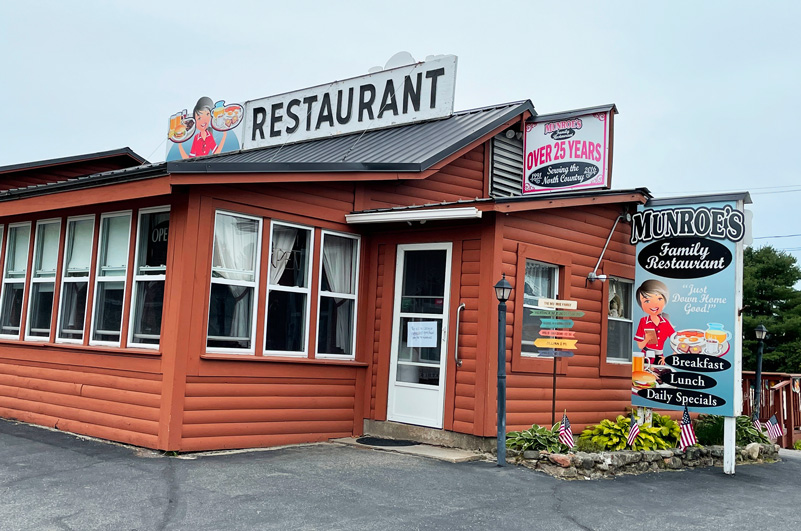 Large dining areas
Breakfast & Lunch
Great breakfast and hearty lunches. Nobody leaves hungry from here.
Copper Pot Bistro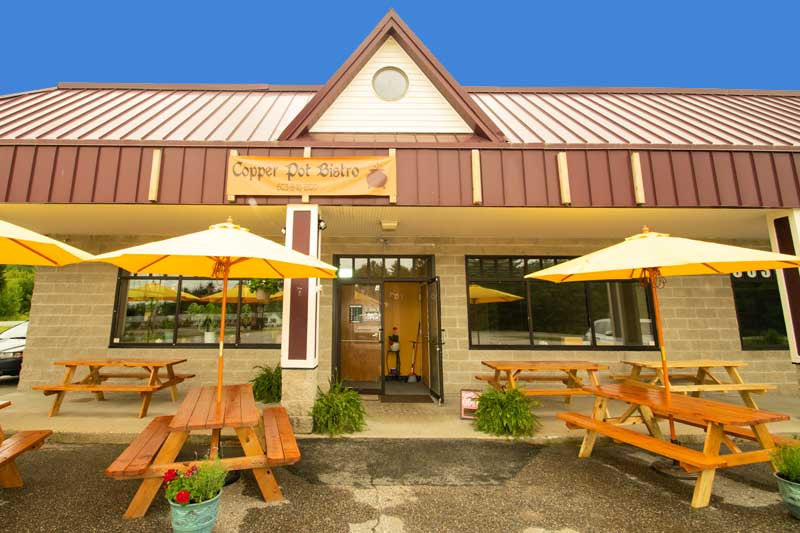 Indoor Seating
Open all day
Coffee drinks, quiche and sandwiches, pastries and ice cream.
Celli's Pizzeria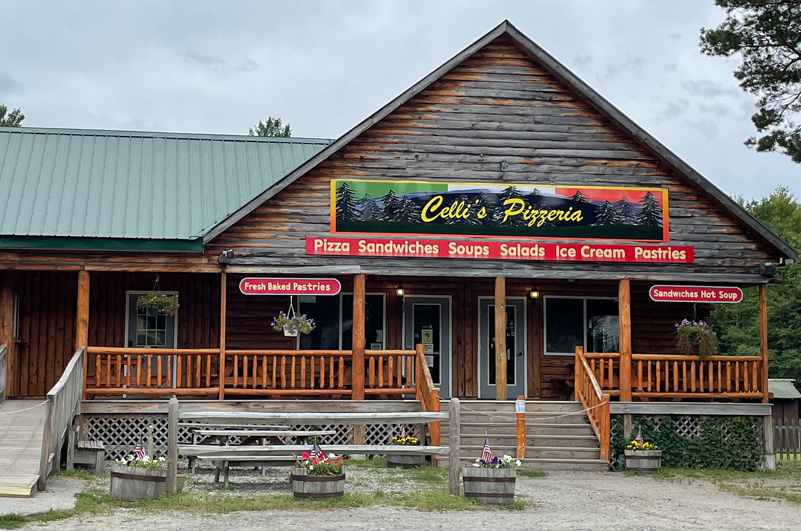 Lots of dough for your dough
May we recommend the pepperoni pizza?
Enjoy dining indoors or on the picnic tables.
These restaurants are right in Twin Mountain and close to one another.
YaYas, Munroe's and Copper Pot Bistro are open all day.
Most morings Monroe's parking area looks like a used car dealership it is so popular. Large serving of exceptionally good food.
YaYa's and Copper Pot Bistro are popular with the local to-go crowd. Good coffees and excellent bakery goods. Both serve breakfast sandwiches.