Carlson Lodge
Tucked away amidst 50 acres of serene woodlands and boasting a breathtaking view of New Hampshire's White Mountains, Carlson's Lodge invites guests to immerse themselves in the ultimate relaxation experience.
Our lodge offers spacious, comfortable accommodations that cater to every need and preference. Each room features modern conveniences such as:
flat-screen TVs equipped with HDMI cords
air conditioning
ceiling fans
full private baths
Rooms that have 2 beds get one firm bed and one soft bed.
Communal Amenities
Cozy living room lobby  
Swimming pool
Children's playground with swings and jungle jim.
Game room  
Refrigerator   
Microwave  
 Wireless internet
Outdoor Area Amenities
Carlson's Lodge's outdoor facilities are designed to make the most of the stunning natural surroundings.
Take a dip in the refreshing outdoor pool, relax on the sun-kissed deck, or simply unwind amidst the lush greenery. At Carlson's Lodge we want you to embrace nature.
In the winter, we have snowmobile trail access right from our parking lot and plenty of room for snowshoeing. Open year round.
At Carlson's Lodge, comfort meets nature's charm in the most enchanting way!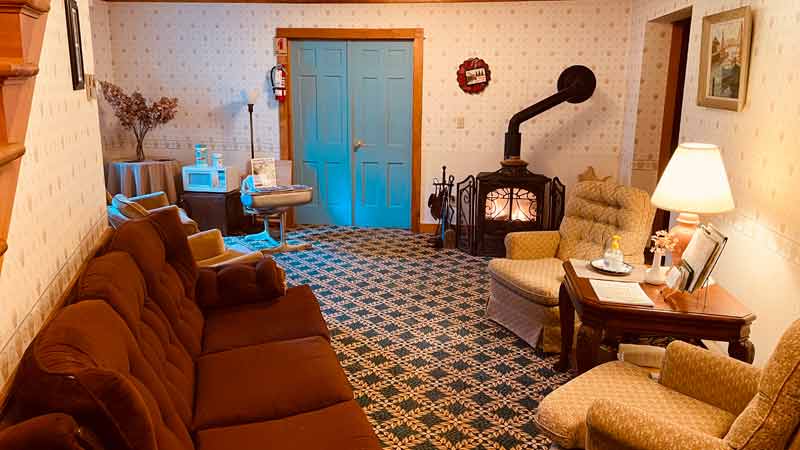 Cozy Front Room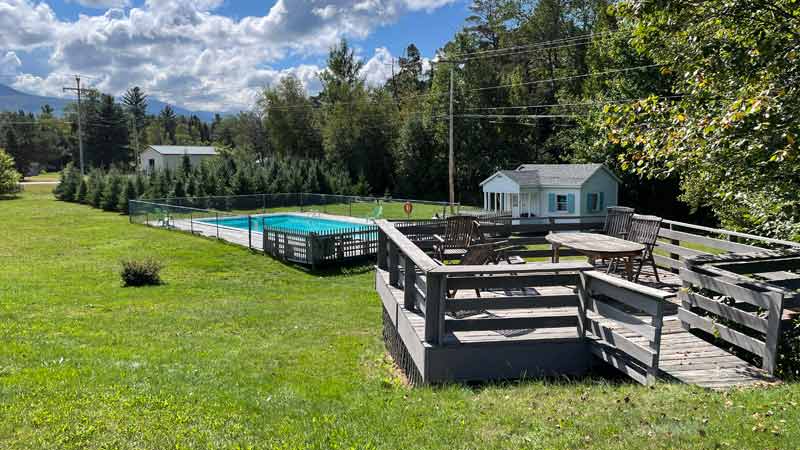 Swimming Pool and Sundeck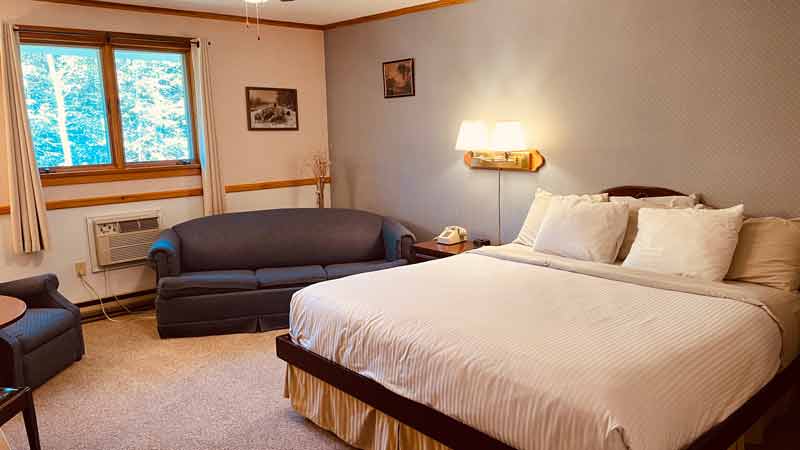 King Bed and Sofa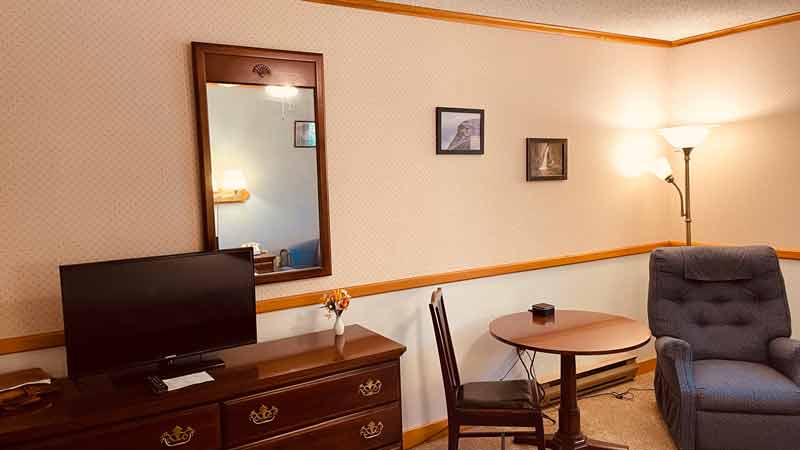 Dresser and Sitting Area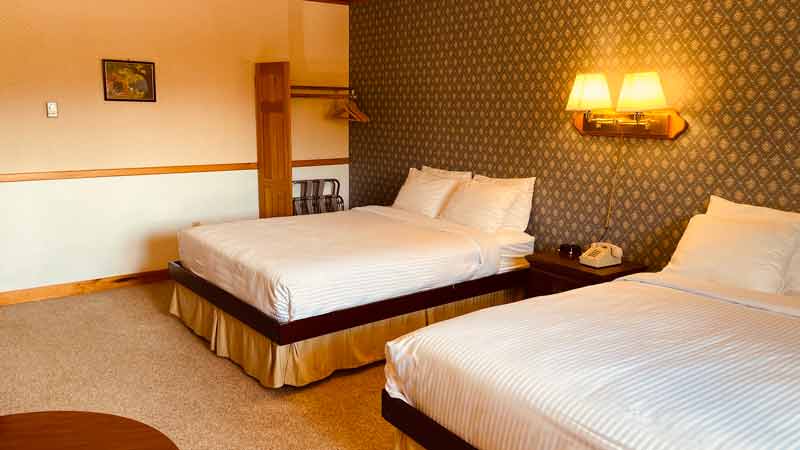 2 Queen beds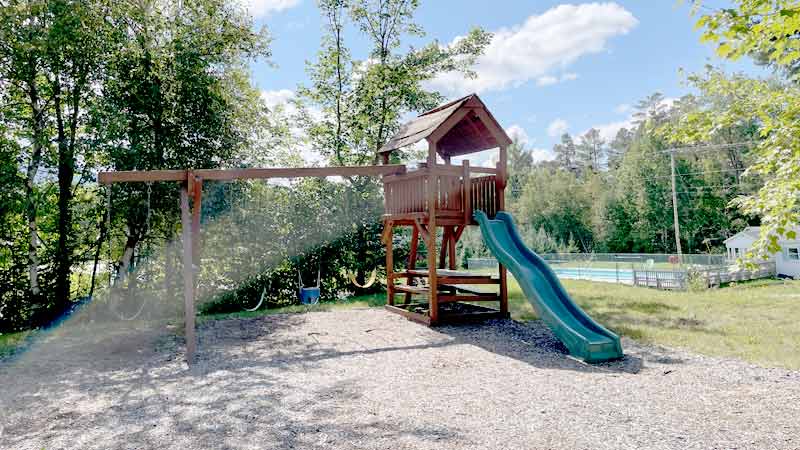 Children's play area
Rates and Reservations
Visit our website for Online Booking.
Contact us
Carlson's Lodge
330 US-302 West
Twin Mountain, NH 03595
Office Phone: (603) 846-5501 Ext 0