Four Seasons Motor Inn
Indulge in luxury with our Deluxe King room. Featuring an extra large king-sized bed, this spacious room is perfect for couples or solo travelers seeking ultimate relaxation. If you're traveling with a small child, rest assured that our Deluxe King room is large enough to accommodate cribs and portable playpens. For parties of more than two adults, we recommend our Standard Double room.
No matter which room you choose, you'll find that all of our accommodations are equipped with modern amenities to make your stay comfortable and enjoyable. Each room features a color television, an easy chair for relaxation, an individual heating control, and a full bath. Additionally, you can take advantage of the mini-fridge available in every room.
At the Four Seasons Motor Inn, we go above and beyond to ensure that your stay is memorable. Take a refreshing dip in our outdoor, below-ground pool, perfect for those warm summer days. Enjoy some downtime on our sundeck, where you can read, relax, or simply soak up the sun.
If you require any additional amenities, such as air conditioning, cots, or cribs, our friendly staff is always ready to assist you. Simply let us know your needs, and we'll be happy to accommodate your requests.
Discover the comfort, convenience, and modern style that sets the Four Seasons Motor Inn apart from others in the area. Book your stay with us today and experience a truly delightful getaway.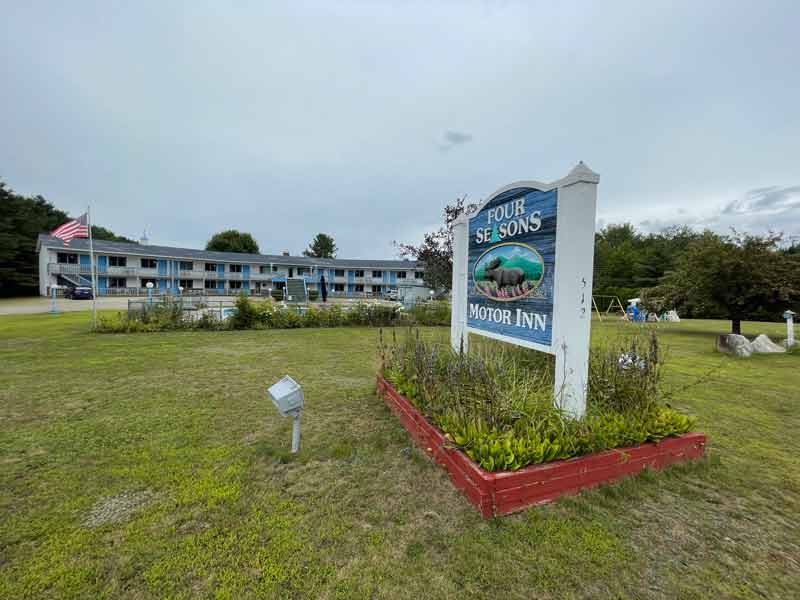 Street view of Motel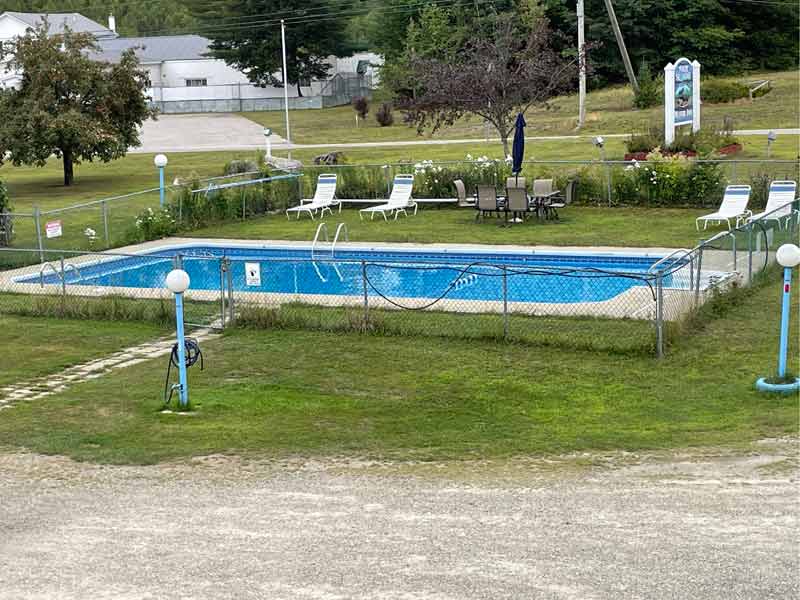 Swimming pool
<!! end .box-service __>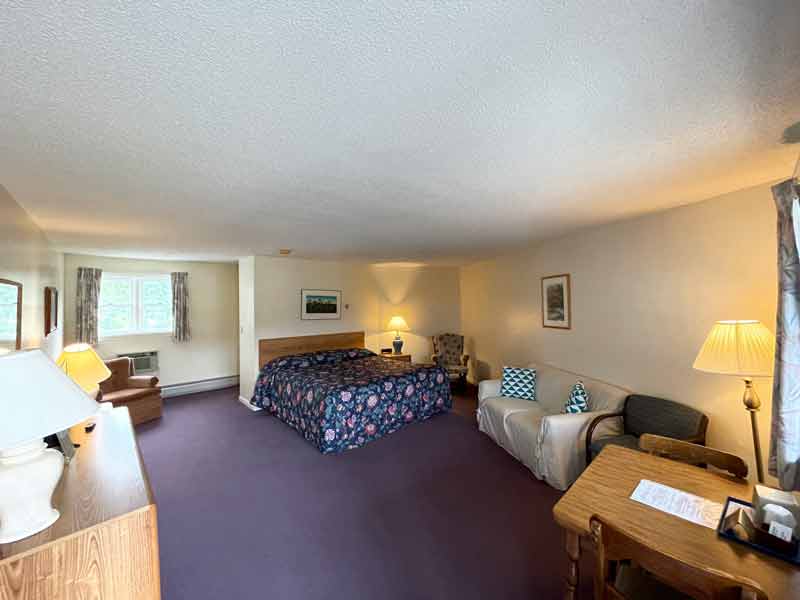 Standard King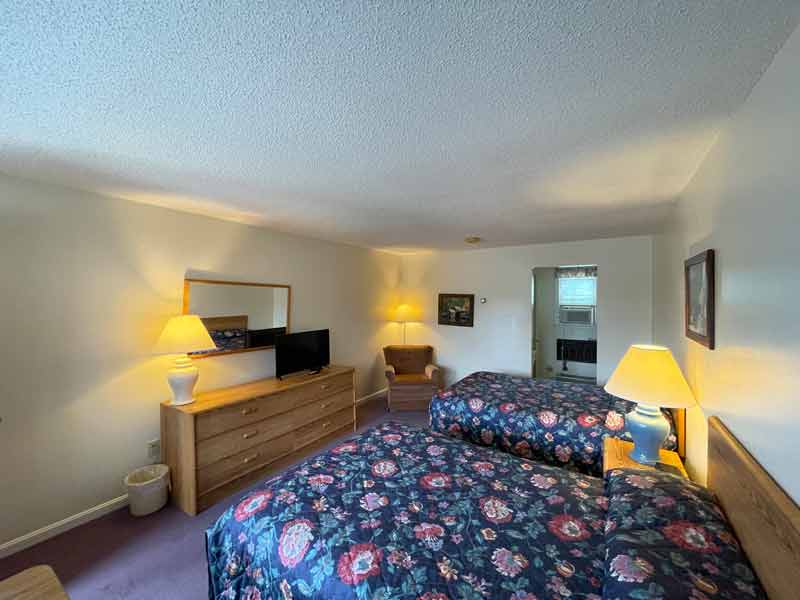 Deluxe Queen
Deluxe King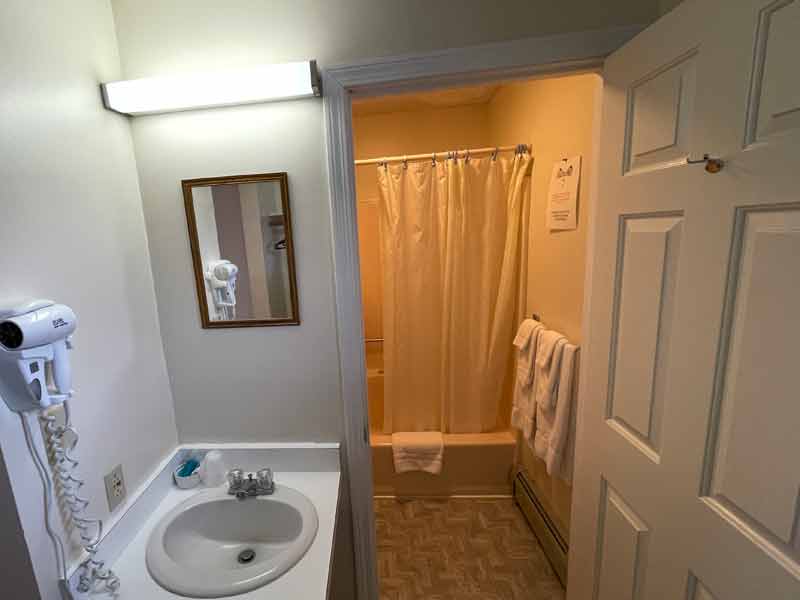 All bathrooms are similar
Address
512 US 3 South
Twin mountain NH 03595