Mountain Cottages
Nestled in the heart of nature's splendor, Twin Mountain Cottages welcomes you to a serene getaway where you can reconnect with the tranquility of the outdoors, without sacrificing the comforts of home.
Each cottage is tastefully furnished to provide an atmosphere of rustic elegance, designed for your relaxation and comfort. Our accommodations boast of a spacious king-sized bed, draped with plush linens that promise a restful slumber after a day of exploring the wild beauty of the mountain landscape.
Our cottages are well-equipped with a fully functioning kitchen, perfect for whipping up a hearty breakfast to start your day or a cozy dinner after a full day's adventure. We provide all necessary kitchen utensils, cookware, and modern appliances to make your cooking experience a pleasure.
Relax in a Hot Tub
Beyond the comfort of the indoor space, a private, fenced-in backyard beckons you to revel in the mountain air, immerse in the starry nights, or simply unwind with your favorite book. Here, the jewel of your private outdoor space – a soothing hot tub – awaits to provide a relaxing soak, a sublime luxury in the midst of this wild haven.
Reliable WiFi service ensures you remain connected with the world, if you wish to. Whether you need to check an email or want to stream your favorite series, our high-speed internet has you covered.
At Twin Mountain Cottages, we blend the conveniences of modern living with the charm of mountain rusticity. Come, indulge in this idyllic retreat, where the scenic beauty of the mountains will be the backdrop to your relaxation and rejuvenation.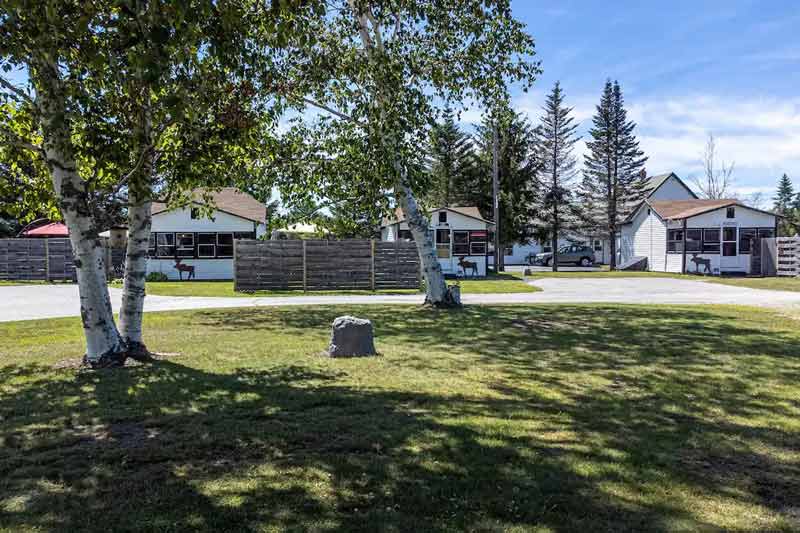 Cottages Street View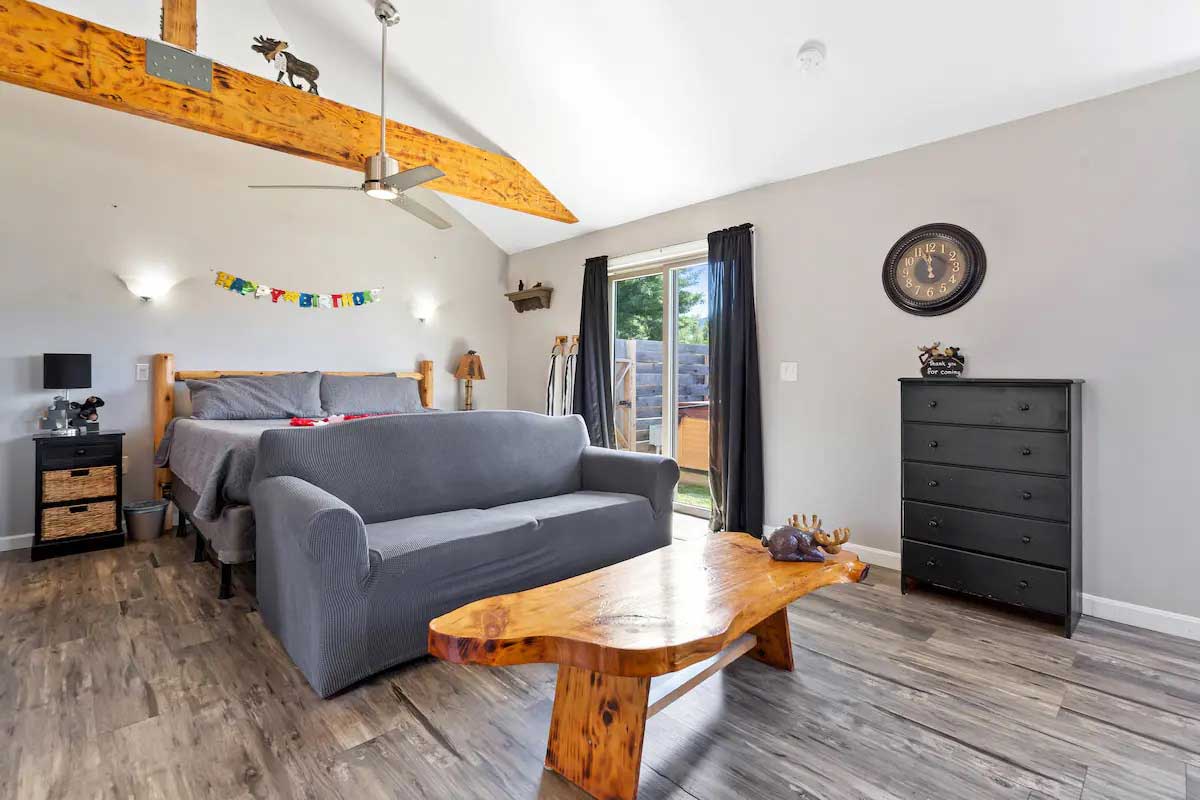 Interior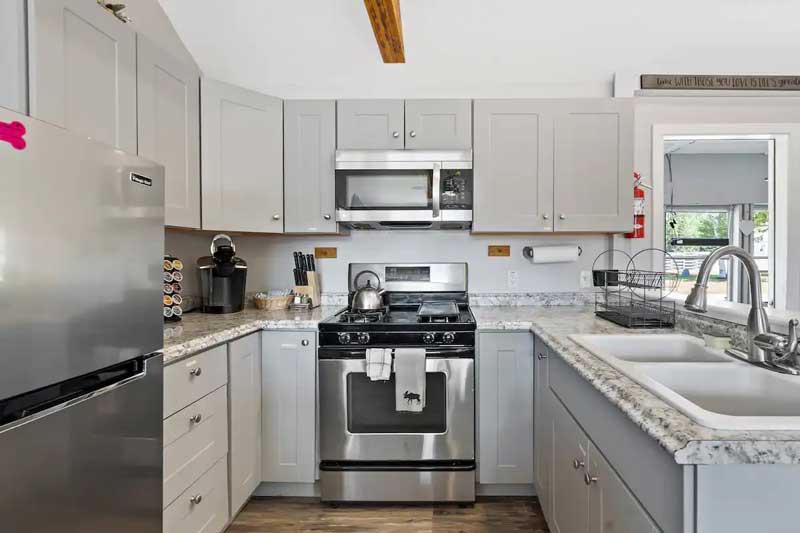 Kitchen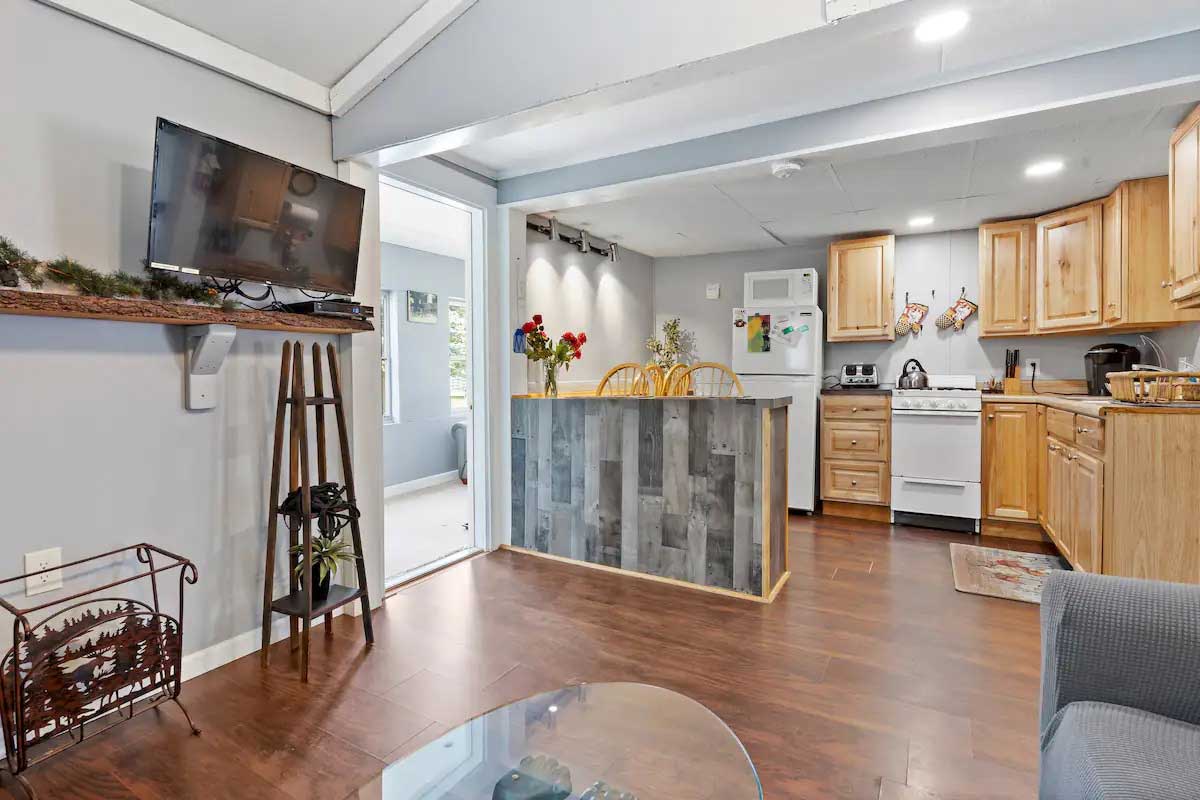 Kitchen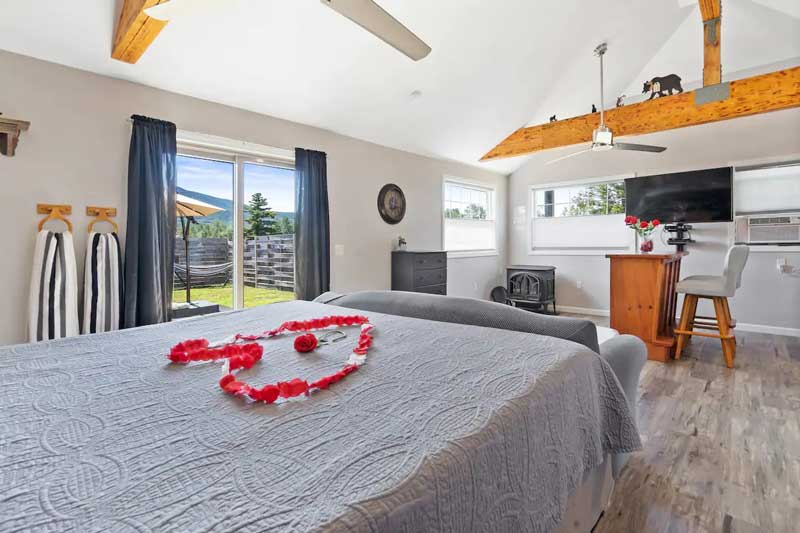 Bedroom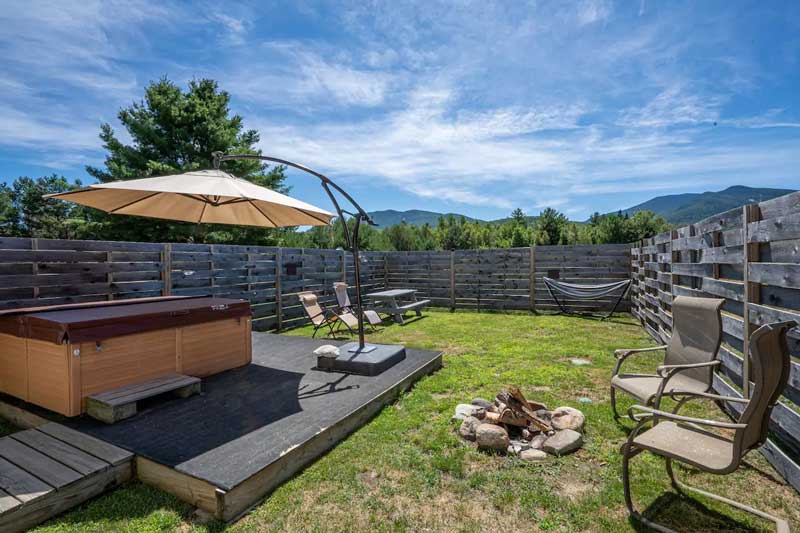 Hot Tub
Address
371 Route 3 South,
Twin Mountain, NH 03595