Moose Watching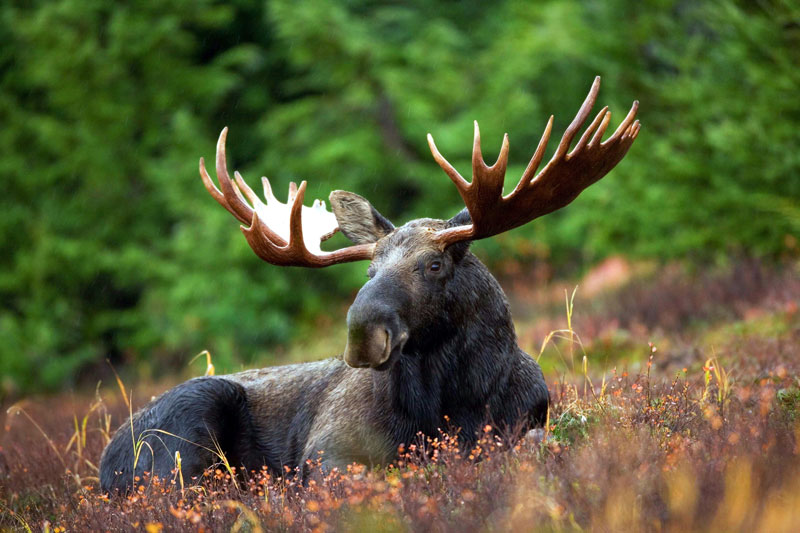 Remember, while moose are generally not aggressive, like all wild animals they can be unpredictable, particularly if they feel threatened. Always observe from a distance and never approach a moose, especially a cow with her calf.
Moose are one of the most exciting sights in the White Mountains of New Hampshire. They are the largest animal in the NH wilds and they are often seen near bodies of water, such as swamps, marshes, and lakes. Here are some tips and spots to help you with moose watching in the White Mountains:
Drive carefully: Moose frequently cross roads, especially at night, so drive carefully and keep an eye out. Moose-car collisions can be dangerous, both for the moose and for passengers in the car.