Snowmobiling in Twin Mountain

Twin Mountain, being part of the larger New Hampshire snowmobile trail system, provides opportunities for longer rides and connections to neighboring towns and regions. This allows riders to explore a wider area and take in even more of the stunning landscapes that the region has to offer.
The trails in Twin Mountain range from gentle paths meandering through serene forests to more challenging routes that traverse rugged terrains and offer exhilarating twists and turns.
Many campgrounds, Motels and cottages have direct access to the trail system.
share the road! As snowshoeing is becoming more and more popular in Twin Mountain, it is important for snowmobilers to keep a watchful eye out for them. They are often on the same trail as your snowmobile!
Snow Shoeing in Twin Mountain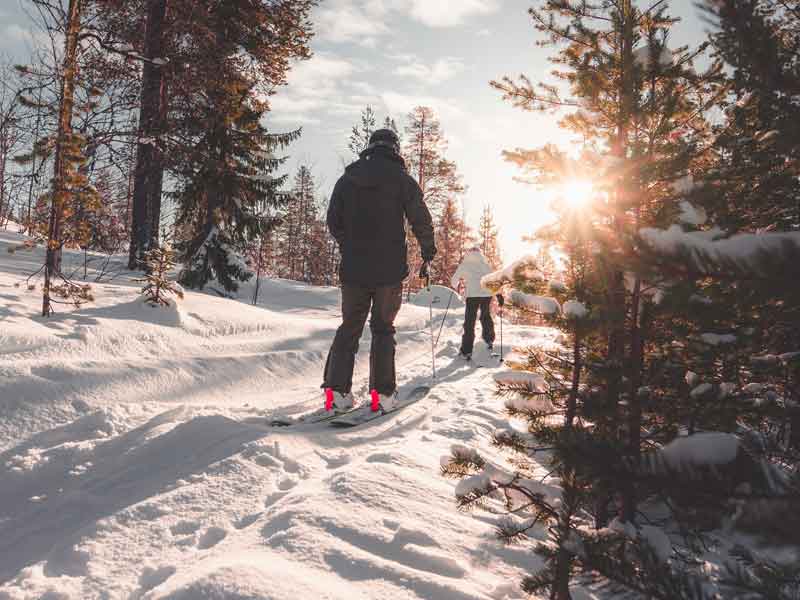 As you strap on your snowshoes and set off on the trails, you'll find yourself immersed in a pristine winter paradise. The region boasts an extensive network of trails that cater to all skill levels, allowing both beginners and experienced snowshoers to enjoy the outdoor beauty.
Many campgrounds, Motels and cottages have direct access to the trail system.
Traversing the snow-covered trails, you'll witness the enchanting sight of towering evergreen forests, glistening snowdrifts, and ...Snowmobiles that break the tranquility.
The trails in Twin Mountain take you through diverse terrains, including gentle slopes, rolling hills, and even more challenging climbs, providing a range of options for exploration.
Along the way, you might encounter frozen streams, serene mountain vistas, and hidden winter wildlife. Keep an eye out for tracks left by animals such as deer, rabbits, or foxes, as you may have the opportunity to witness their winter activities firsthand.